Making the decision to implement bioplastics into your foodservice business' storage options is just the beginning of your journey in becoming an environmentally-friendly restaurant or cafe. You need to consider what should you be looking for in foodservice packaging containers. What products are going to work the best for you and what qualities do you need those products to have?
Sustainable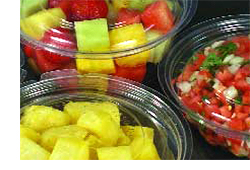 When looking for "green" food storage options, you obviously want to find products that were made in a sustainable way. Bioplastics are going to be your best options. These materials are made from plants, not oil. This means that they are made from 100% renewable resources. A great product made from bioplactics is VersaPak, available from BioMass Packaging.
Durable
You will not want to continue using a compostable product for your food packaging if it can't get the job done. Try to find products that are made well. If a container is too flimsy, it won't hold up to the food it needs to store. It could also be beneficial to find a container that guarantees to lock in freshness with an air-tight lock. This will ensure that your customer's food stays edible.
Versatile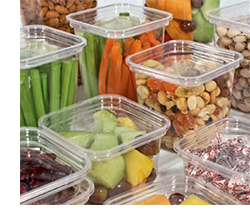 You will most likely need to purchase products that come in a variety of shapes and sizes. Depending on what kinds of foods you sell, your needs for packaging will be different from other foodservice businesses. Look for a company that can provide you with a wide range of packaging containers. Some might need containers with attached lids. Others might need tall, skinny containers. Keep your eyes open for companies that can meet all your packaging demands.
End-of-Life Options
Using a sustainable product is just the beginning of making a positive impact on the environment. You will want to find a product that can give your customers plenty of end-of-life options. Finding a company that gives you the options of composting, feedstock recycling, incineration, landfill, and recover and sortation recycling will give both you and your customers the freedom to dispose of your container in the way that works best for the individual.