Foodservice managers who like the look and function of old-fashioned plastic products, such as eating utensils, soft drink cups, and dinner plates, should switch over to using environmentally safe compostable items instead. Modern bioplastic products made for commercial kitchens and restaurants are safer for the environment, leading to less pollution. Buying renewable biomass products, such as table napkins and takeaway containers, is easier today because more companies are making the products. When manufacturers began to make eco-friendly disposable products for the foodservice industry, there were very few choices and the items were unattractive.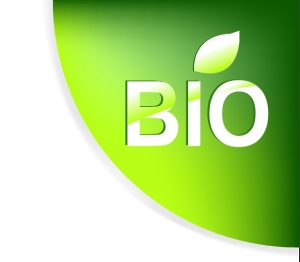 Environmental scientists have worked hard to develop materials made from nontoxic substances such as vegetable starches, oils, and fats that are suitable for disposable bowls and trays instead of petroleum. Petroleum and other fossil fuels are not renewable resources the way cultivated and wild plants are. While farmers can grow crops each year to have new materials to make compostable containers, it requires thousands of years for fossil fuels to develop. Anyone who cares about the earth wants to use compostable items each day while consuming meals in restaurants. Fortunately, foodservice managers now have a wide assortment of products to choose from.
Different Container Sizes
Most bioplastic products are made of starches derived from a variety of vegetables, such as potatoes or corn. A foodservice manager can find a variety of containers in different sizes, colors, and shapes that are meant to hold cold or hot foods. Not only are compostable containers suitable for serving food to customers in restaurants and commercial kitchens, but the items are also excellent for selling foods in delicatessens. It is easy for foodservice managers to select either clear or opaque containers, including cups for hot coffee, covered bowls for cold salads, and flat compartmented trays to serve meals.
Cellulose Compostable Containers
In addition to eco-friendly containers made from various types of vegetable starches, it is possible to order compostable containers made from cellulose. Cellulose compostable containers often resemble lightweight cardboard that is useful for holding food and drinks served at fast-food restaurants. Manufacturers of environmentally friendly clamshell containers, food wrappers, and drinking straws sell these items in bulk at online and brick-and-mortar stores, making the products affordable for foodservice managers. There are companies that will customize compostable plates, cups, and bowls with a restaurant's name and telephone number to provide additional advertising to increase business.
Thin and Flexible
Extremely thin and flexible bioplastic products that are disposable are also necessary in food industry businesses. Delicatessens and restaurants may need a lightweight and foldable compostable product to wrap sandwiches, loaves of bread, or cookies to protect the foods from airborne contamination. While customers dine in a commercial kitchen or restaurant, they require eating utensils such as knives, spoons, and forks.
The manufacturers of compostable products for foodservice establishments create eating utensils in a variety of colors and styles that are sturdy enough to use for consuming a meal.
When looking to upgrade your service items in your restaurant or cafe, considering implementing bioplastics into your inventory.